WooCommerce is a free ecommerce plugin that allows entrepreneurs to sell products from anywhere in the world by turning any WordPress site into a real online store. You can sell digital goods, technology solutions, products and service extensions to many regions including Latin America, Europe, Asia and US.
It's simple, easy to use and allows ecommerce owners to create beautiful shopping cart experiences within minutes. It's a popular and robust ecommerce solution that's currently powering 30% of all online stores. Its seamless integration ensures that all ecommerce owners have the capabilities to sell their product online, with over 37 Million online stores trusting it globally.
There are many sorts of WooCommerce plugins that can help you improve your store. Some of them are essential to your business, and others, even optional, will help you increase sales dramatically.
Choosing the right plugins is a very personal matter, since you need to see which of them align better with your business' goals.
However, we've selected some of the best WooCommerce plugins for you to apply in your store in 2018. But, be careful: there's no need to apply them all to your ecommerce store, consider implementing only those that are a true match to your store.
10 Best WooCommerce Plugins in 2018
#1 XL WooCommerce Sales Triggers

The XL WooCommerce sales trigger extension is the most robust and all-inclusive sales focused extension that you can add on your store. Marketing and sales can be difficult at times, but with this plugin you can shift your focus towards psychological triggers.
With some great features such as loss-aversion triggers, countdown for sales, and displaying recent sale activity, ecommerce owners can drive a lot of conversions with the help of this plugin. There is a total of 7 sales triggers to choose from, and they help in empowering the ecommerce store owner take better end-conversion decisions.
#2 Beeketing for WooCommerce
Beeketing is a marketing automation plugin that flawlessly integrates with WooCommerce. With free and premium apps, the plugin can help ecommerce stores in many ways, from reducing shopping cart abandonment to boosting sales and conversion rates.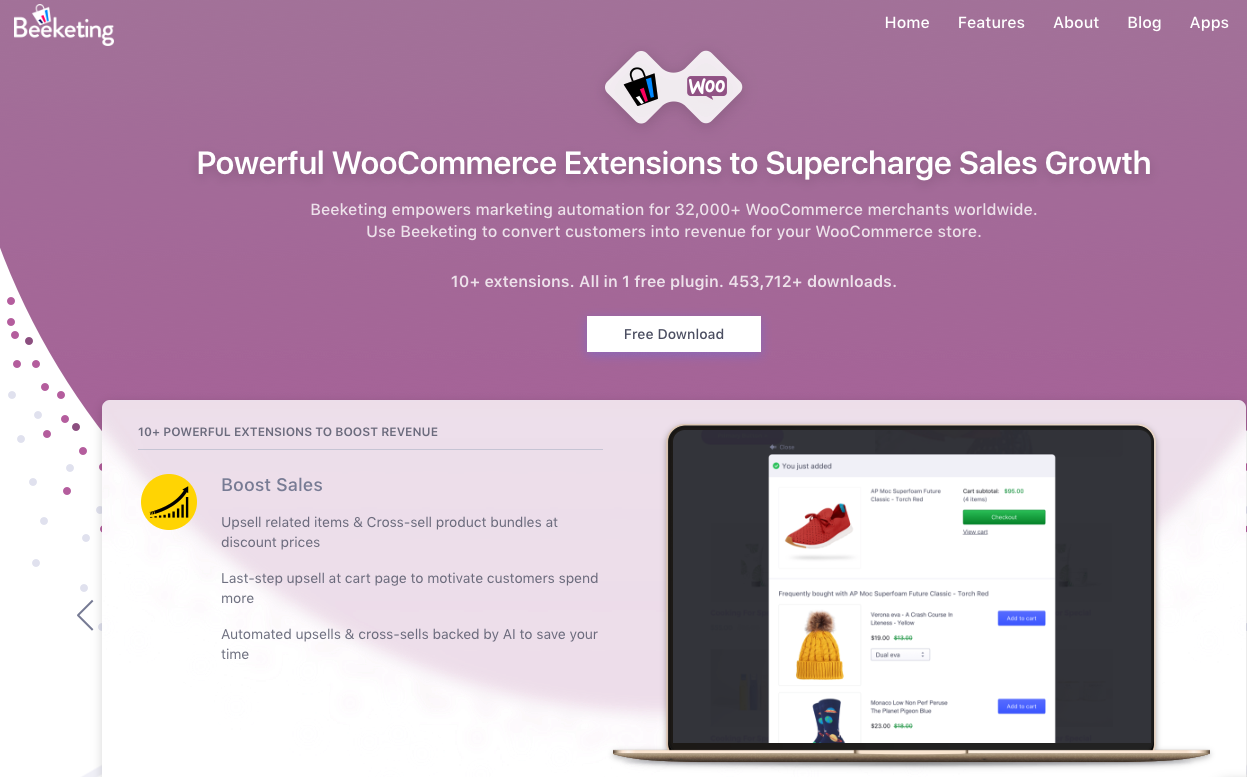 Among the main features are: upsell, product bundles cross-sell, personalized product sliders, email follow up, free-gifts/discount/free-shipping promotions, exit-intent offers, and many more.
#3 EBANX Local Payment for WooCommerce
Latin America has had an expected compounded annual growth rate of 17% year over year since 2014. It's also expected to have more than 150 Million online shoppers by 2019.
Thinking of that, the EBANX local payment plugin provides payment solutions  to ecommerce owners looking to expand in Latin American countries. By offering local payment methods, sensitive data encryption and PCI compliance, EBANX helps ecommerce businesses increase conversions among Latin American customers.
Since Latin American countries reply on cash and debit payment options, EBANX helps ecommerce owners grow effectively in the region. You can get started within minutes and test the plugin by visiting the link below:
#4 Dynamic Pricing for WooCommerce
The Dynamic pricing plugin allows ecommerce store owners to price their products in an economically beneficial way. This is especially helpful for ecommerce owners who have hundreds of products in their inventory, and want to get the best price for their goods.
With this plugin, you can set flexible pricing and range of discounts depending on certain rules that you can set. E.g. if a customer has purchased 5 or more products from Brazil, you can give them a 10% discount. If a customer adds a laptop to their cart, then you can upsell a laptop bag for a 5% markup.
#5 Facebook for WooCommerce
The Facebook plugin is perfect for ecommerce managers who run Facebook advertising. You might know this, but Facebook can give you better insights into the performance of your campaign if you link it up with your WooCommerce account.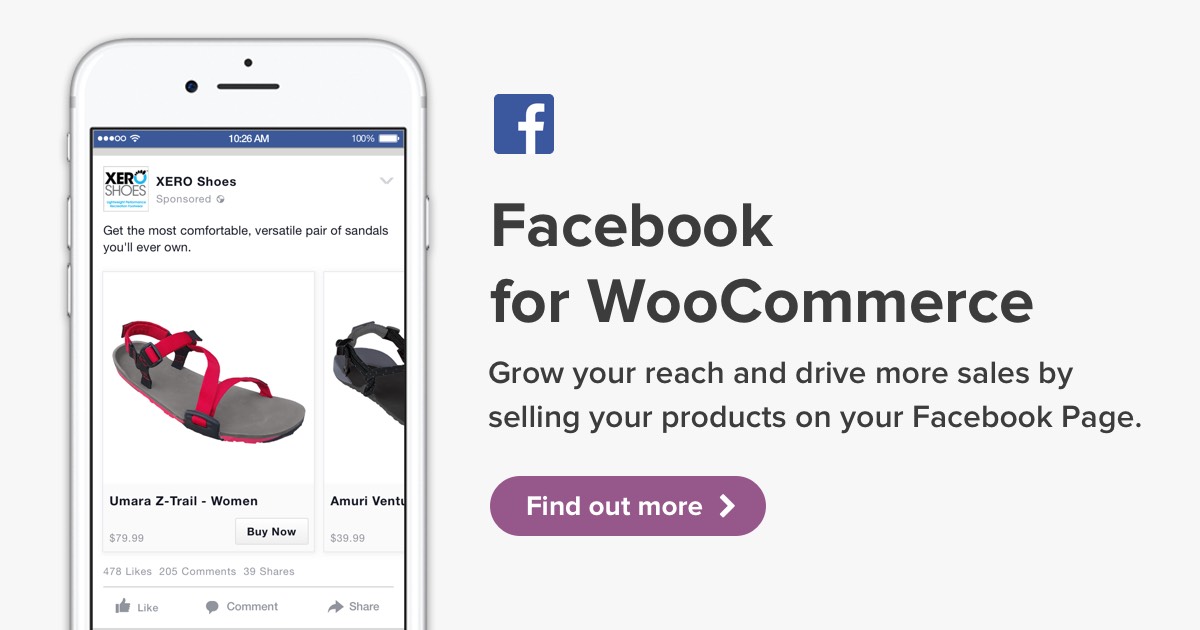 With Facebook advertising optimisation capabilities, you can convert more customers with less ad-spends. This allows you to increase margins and reinvest in advertising to grow your customer base.
#6 Yoast SEO
The Yoast SEO plugin is one of the most dynamic plugins for SEO optimisation that's available on the WooCommerce platform. It allows ecommerce owners to compete with the big brands, by giving them advanced SEO capabilities for their product listings.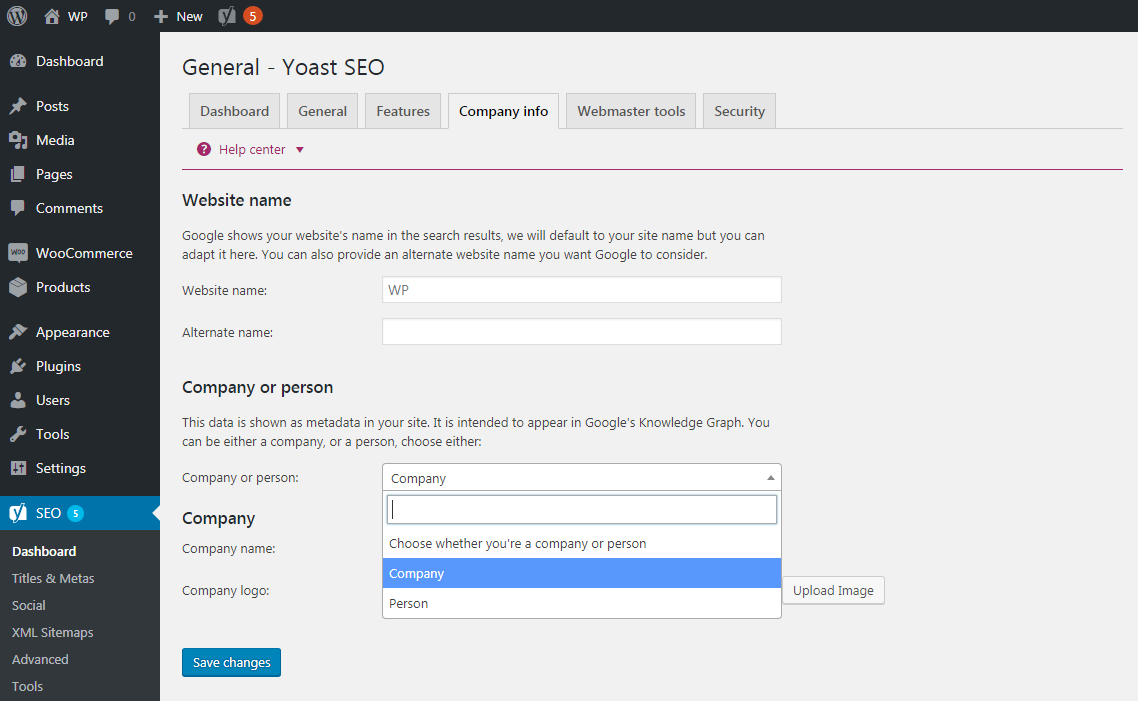 It takes the guesswork out of SEO as the plugin automatically follows best practices outlined by Google.
#7 WooCommerce Amazon Fulfilment
A highly recommended ecommerce plugin for 2018, is the WooCommerce Amazon fulfilment plugin. It allows ecommerce store owners to ship globally to countries in Latin America, Europe, Asia, with the help of Amazon's global network.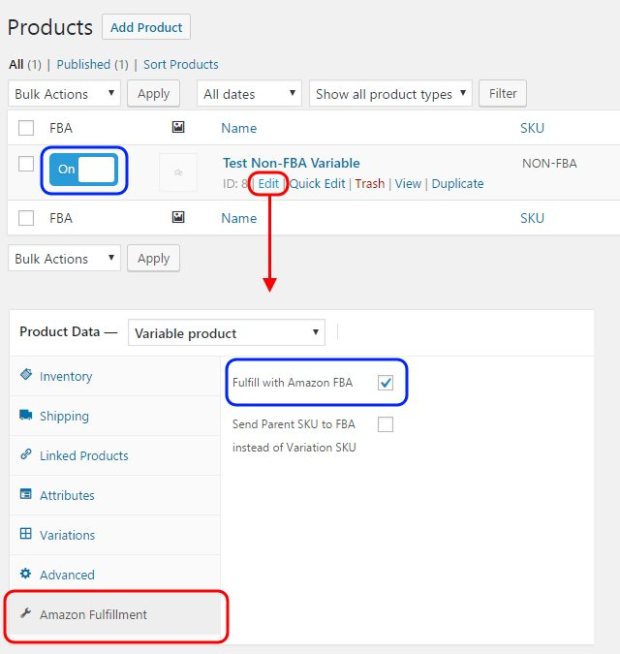 The plugin automatically captures all data and package information and triggers Amazon to fulfil the delivery. After the payment is complete, the outbound order is sent over for fulfilment, and Amazon takes care of the rest of it.
#8 MailChimp for WooCommerce
When you integrate your WooCommerce account with MailChimp, you can provide real-time deals and discounts to your customers. The plugin automatically finds what your customers have purchased in the past and can provide relevant deals to them via email newsletters.
With features such as abandoned cart emails, new customer welcome mailers, and customer re-engagement messages, MailChimp is a great tool for ecommerce store owners. With over 1 billion emails being sent via MailChimp every day, it's the best choice for your ecommerce email marketing initiatives.
#9 LiveChat for WooCommerce
LiveChat is a great tool that allows store owners to communicate with their customers. You can assign chat sheets, lists of queries and customer support diagnostics to team members, and they can talk to customers real-time with regards to their queries.
It allows store owners to focus on converting customers, who may have otherwise bounced away. It then provides insights on most common queries and resolution times, so that you can help your customers in the best way possible.
#10 WooCommerce Zapier
One of the biggest pain areas in running an ecommerce business is database management. When you have customer, order and payment data stored on multiple platforms like Gmail, Salesforce or Evernote, you need to integrate them all before they start to have redundancies. This is where Zapier's WooCommerce plugin comes in and helps ecommerce owners to ensure there are no lapses in data management.
EXTRA: WooCommerce Memberships
The WooCommerce membership plugin allows ecommerce owners to create membership sites within their ecommerce store. This helps ecommerce owners in creating a loyalty program within their existing brand, which increases customer conversion and decreases churn. You can offer discounts, exclusive products, access to events, and more!
Websites that follow the membership ecommerce business model have grown 8 times over the last five years, with tens of millions of visitors accessing these sites monthly.