Let me ask you a question, when walking into a physical store, do you buy a product right away without thinking twice about it? You don't, do you? You explore, you ask questions and you compare options prior to making a purchase.
Well, guess what, just like in a brick and mortar world, online buyers want to be educated, informed and persuaded too.
And when it comes to attracting and converting international customers, nothing can top a good old explainer video.
Explainer videos are simply irresistible! They engage, they explain what your product is all about in the most compelling way, they attract, but most importantly, they work like a magic!
Read this article to become armed with top five video explainer hacks to attract international customers.
Here is what you will also learn in this article:
Why you should stop selling your product and start selling a pain reliever through video explainers?
How to write a killer video explainer script that will attract, engage and convert your international clients.
Secrets of the best video explainer from the best companies from all over the world to attract international customers.
Are you as pumped as we are? 3, 2, 1, action!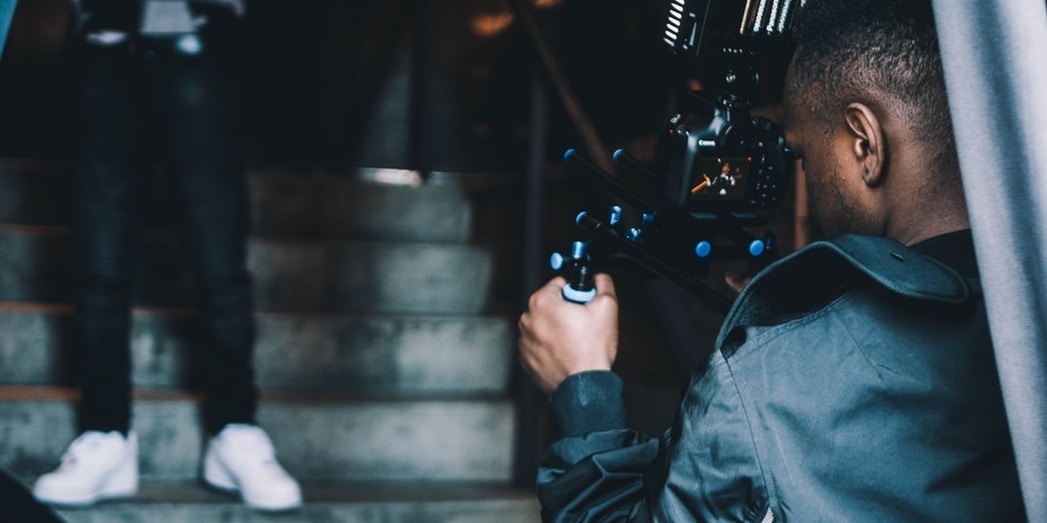 1. Stop selling a product. Start selling a problem solution
Ok, this might hurt. But guess what, customers don't care about your product. They don't!
All they care about is themselves and their problems to be resolved. If your product can relieve their pain, you win. Otherwise, you lose. Period.
What scares your customers? What confuses them? What are their points of pain? These are the questions that you have to address in a killer explainer video.
Find your customer's pain and give them a pain reliever (aka your product). This formula works like a charm.
Problem-solution explanation video approach is ideal for attracting international customers because it works like an attention hook.
Here is an excellent example of addressing the point of pain in the explainer video by Freshdesk.
Freshdesk is a customer support software that helps companies from all over the world to deliver exceptional customer support.
Their target audience is customer service professionals who have to deal with the hustle and bustle of multitasking on a daily basis.
In this explainer video, Freshdesk uses a problem-solution strategy. And boy, do they do it well!
First, they address points of pain of their customers: the pain of keeping track of all tons of the emails, gazillion of calls from all over the world and social media, expensive and confusing software. Wow, that can be overwhelming.
Freshdesk certainly makes their potential customers super aware of their problems. And when the pain feels almost unbearable, the Freshdesk saviour comes.
This solution promises to help potential customers to save a bunch of money on expensive software through automating emails, calls and social media request.
Freshdesk video is a classic example of a problem-solution explainer video. And It works every time!
The formula remains solid: address your customer's pain, give them a pain reliever (aka your product) and boom… You got yourself a deal!
2. Keep it short and sweet
You love each and every inch of your product, and you want the world to know the product just as well!
Not so fast, fellow! As a general rule of thumb, the less you say, the more your words will matter to your customer.
Explanation video is where a potential customer meet your product for the very first time. So that might not be the best place to go all nitty-gritty about your product. Treat the explanation video like an appetizer before the main dish is served.
A killer explanation video should capture viewers attention, engage them emotionally, explain what your products is all about and how it can help customer to solve their point of pain. But most importantly it should make customers take an action in 60-90 seconds!
Wow! That does not seem like a lot of time, but believe us it is an optimal length to keep your buyers engaged and entertained.
In fact, according to Wistia, the longer your explainer video is, the lower your conversion chances are. Simply put, don't go too in depth with your video explainer. Keep it short, simple and informative.
In order to keep it short, keep it simple. Don't make your customer work hard to get the message! Use simple words, simple concepts, and engaging infographics to explain what your product stands for.
That's exactly what Pinterest did in their animated explainer video. In their 90 seconds animated promo they give you a brief overview of the product and the reasons you need this thing in your life. Good job, Pinterest!
Still think that 30-60 is not enough for you to explain the product? Hey, if Pinterest can explain their product in two minutes, so can you.
3. Spice it up with jokes make it go viral
You know what they say, laughter is a universal language! Whether your potential customer lives in Brazil, Mexico, China or States, everyone likes to be entertained.
By delivering your video in a quick and funny way, you make it more memorable, and as a result more effective.
No-one wants to watch a dry sales pitch. Try to spice it up with a bit with some jokes, and the video will convert like a boss!
Here is a classic example of funny explanation video by Dollar Shave Club.
And in case you are wondering, the fact that they are selling basic dull razors did not stop these guys from making a hilarious explanation video.
This promo went viral and made millions of dollars practically overnight. This is what we call an effective explanation video.
But don't be fooled by the silliness of the video. It is brilliant and well-structured.
Dollar Shave club starts the video with a brief elevator pitch. Then they address multiple points of pain: most of the blades are extremely expensive, over complicated and you always forget to buy them. Finally, they hit you with a problem solution – basic blades delivered to your doorstep for a dollar per month.
Dollar Shave Club uses a classic problem-solution approach. But the way they delivered the video made us laugh out loud the whole way!
If you feel like your product can make use of humor, definitely give it a try! This is the weapon that most of us can't resist.
4. Make sure to include a call to action
Call to action. Do not underestimate this very final part of your explainer video. Some sellers don't take CTA seriously enough and this is where they lose conversions.
Call to action is a cherry on top of your explainer video. This is the place where you actually close the deal!
If customers watched your product explainer video till the very end, it means that they are clearly interested.
These people are your warm leads. Your hottest ones, if you know what we mean. Don't let them cool off.
Without a CTA, viewers simply don't know what to do next. Call to action keeps the excitement going. It makes your potential customer take a next step towards a purchase.
Adding the product to the cart, email subscription, lead magnet download, share, like, comment – you name it. Right CTA at the right place and at the right time can do magic to your conversion rates!
Here is an excellent example by CrazyEgg.
These guys did an amazing job explaining tough tech concepts in very easy to understand way. They explained it so well, that even the least tech savvy person can understand what the product does.
But what CrazyEgg truly mastered is the art of CTA
They have a very attention grabbing call to action at the very end of the video: "Why not sign up for your free trial right not? Put crazy egg to the test for the next 30 days. It's on us! Grow your business like never before".
Wow, this is the offer that it is hard to say "no" to!
They also added a clickable link to the video, making it easier for people to actually subscribe for the case.
When it comes to converting browsers into buyers, there is nothing more important than a good quality Call To Action. This is your chance to close the deal. Do not blow it.
5. Pick the right style
Ok, so you finally have a script in place! Now comes the fun part – deciding on the style for your explainer video.
To work at its best, you need to pick the type of explainer that suits your audience, budget and marketing goals the most. There are so many options that it can be a daunting choice to make!
You can go with a popular 2D motion graphics or cartoon animation.
These videos are perfect for explaining complex concepts or processes. In combination with a good novel, good 2D explainer video can create a much needed "aha moment" for your customers.
Besides, don't we all love cartoons? There is something sentimental about cartoons that makes us treasure this animated goodies deep down in our heart. If you want to appeal to a younger generation – 2D is your weapon of choice.
If your goal is to attract 40+ age demographics, Whiteboard videos might be an option to consider.
Whiteboard explainers are fun, simple to make and inexpensive. They are great if you need to explain a complex concept or a step-by-step process.
There are also live action explainers. They are great for the businesses who want to build a personal relationship with a client.
By showing off the human side of your business, you connect with your potentials on a deeper emotional level.
On the downside though, the production process can require significant capital and time expenditures. Consider yourself warned!
Yes, there are plenty of explainer video styles to choose from. You can even step up your game by inventing your style, just like Airbnb did:
These guys take the idea of making the world smaller literally. For the video, they've created a whole miniature world so that they can take you from a New York penthouse to a bungalow in the middle of a jungle in a matter of seconds.
The whole essence of the business in only 70 seconds! Wow, Airbnb, we are impressed.
Conclusion
Ok, let's wrap this video explainer hacks party up! Here is what we think.
A good quality explainer video is like your little employee that sells non-stop even when you are away. It engages, it educates, it addresses your customer's fears, and most importantly, it persuades.
Follow these five video explainer hacks to attract international customers and you will be ahead of the curve. We promise!
What are your secret video explainers hacks? Comment down below!