Even if you don't deal with online sales directly you must certainly have heard of Black Friday, the most popular ecommerce and physical date. But there is another November promotional growing fast out there: Single's Day or Double 11, China's largest ecommerce event that is now spreading around the world.
Single's day: the promotional event that got 5 times bigger than Black Friday
While $5.03 billion was spent online during Black Friday in 2017, Single's Day revenues surpassed all expectations. In the same year, the Chinese date smashed all retail records, with a revenue of $33 billion in only 24 hours.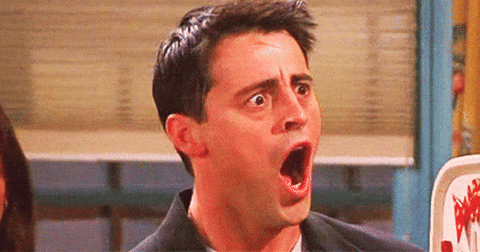 I know, right? But, how this all started?
Well, the date came as a joke among college Chinese students who decided to humorously protest against Valentine's Day and the pressure from the traditional Chinese society for young people to get married early.
Like many things in Chinese pop-culture, the date also has its symbologies, beginning with the choice of 11/11, with four numbers 1 representing 4 people alone.
The day went from just a nice holiday to go out with friends to the world's biggest shopping day after Chinese e-commerce giant Alibaba decided to endorse the date and set up a major event to promote mega promotions from Alibaba's affiliated stores.

Jack Ma, founder of Alibaba, hosted a Super Bowl-worthy party, counting on the presence of Pharrell Williams, Nicole Kidman and the Blue Man Group. In addition, celebrities from every corner of the world started a countdown to the start of the promotions.
A marketing campaign promoting discount coupons for each period of the day created an even greater sense of urgency among consumers. Besides longing for the date, consumers also paid attention to the clock the whole day so they could be online at the exact moment of the coupons to take advantage of the best prices. One could get a 90% off on fast-food products, like teas, for example, if they accessed the coupon at the right time.
Single's Day phenomenon in Brazil
Brazilian consumers, as well as the Latin American population as a whole, have increased their internet shopping volume over the last few years and everything points to a continuous growth, with an estimated 51% of the population shopping online by 2021.
And the Chinese e-commerce market has its part in this story. 20% of Chileans, for instance, have a habit of buying at Wish, which also is a darling of Brazilians, accompanied by AliExpress, which is the hub of the offerings of China's Single Day in Brazil.
Brazilian stores are also already aware of this shopping boom that 11/11 is promoting and are working on special offers for that day. Major local retailers such as Pontofrio, Extra and Casas Bahia started salting at that date last year, promoting discounts of up to 45%, facilitated payment with up to 24 installments. And so should your store, in case you're planning on selling in Brazil.
Using Single's Day to boost your sales in Brazil
Taking advantage of commemorative dates such as Single's Day to expand your business to the country is a great idea. Yet, you must have a good strategy to make it work. It is necessary to know more than just how to sell online.  You must come up with a very organized action plan (almost a guerilla planning!) since these dates are periods of an intense flow of purchases and you will have to be prepared to meet the expectations and needs of your consumers.