Brazil is the main economy in Latin America, and holds the biggest e-commerce market in the region –– by 2016 its size was more than USD 23 billion(this number does not include expenses with tourism and travel), according to Americas Market Intelligence (AMI), and with an expected growth of almost 17% for this year.
Being such an important economy for Latin America and for the world, it's no surprise that global merchants are increasing their investments, either by developing their cross-border expansion efforts or improving their already existing presence.
And now these merchants will have a new possibility to sell to this booming economy, by paying with Google. They will be able to accept this payment method in Brazil without having to establish a local entity in the country, thanks to the partnership of this new Google Payment API with EBANX.
EBANX is an expert in Latin America, with deep knowledge about its people and their payment habits. Google has an immense penetration within the region, and thus the new Google Payment API will also have a great reach. The two forces together will create a huge growth in advancing access for Brazilians to shop online with international merchants.

Image: Google
This reach is directly linked to Brazil's data on mobile commerce, which is also expanding, just like e-commerce. According to AMI, the mobile commerce market grew 88% between 2014 and 2015. Taking into account the fact that more than 95% of the smartphones sold between July and September 2016 in Brazil had Android operating system, as reported by the consultancy International Data Corporation (IDC), it is possible to realize the impact that a product such as Google Payment API will have on people's lives in the country.
The Method of Paying with Google
Available in Brazil since the beginning of October, the Google Payment API allows Brazilian shoppers to pay for their online purchases using any of the credit cards that they have already saved to their Google Account or Android Pay. In addition, they will be able to add new cards into the payment system. Because of its integration with EBANX, these new cards can even be local credit cards, since EBANX is connected to Brazilian local acquirers.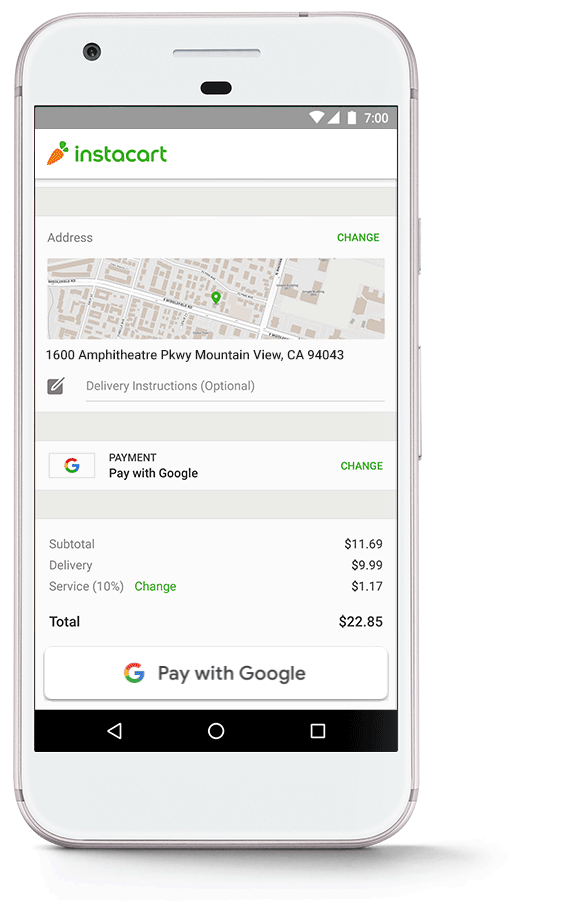 Image: Google
By choosing to pay with Google, customers can  complete transactions without the necessity to reenter their card's data. It is a detail that facilitates checkout and helps avoid cart abandonment.   
One of the first to provide this payment method to its Brazilian customers is Xsolla, the big video game selling company and also a partner of EBANX. This means that Brazilians that buy from the global e-commerce will be able to pay with Google for its games if they want to.
"Xsolla is very proud to have an opportunity to work with Google, and we are really grateful to our trusted partner EBANX for helping us enter into this relationship. For us, the Google Payment API is an important innovation. It will allow our mobile users to get a new level of convenience with a seamless checkout experience. With a huge amount of data already saved into multiple Google accounts, and with extended Android Pay functionality, this method will find its audience among the big percent of our customers who enjoy paying with stored credentials. Thus, we look forward to implementing the Google Payment API in Brazil, which will totally result in improved conversion and increased sales", said the business development manager at Xsolla, Ekaterina Fadeeva.