Imagine that your team has done a great job optimizing user experience on your ecommerce, from the first interaction until checkout; the potential customer did their research about your company, decided your product is the best solution to their problem, and ultimately reached your checkout page.
Instead of being delighted by what you have to offer they receive a message "CARD NOT ACCEPTED." A potential customer can be lost for many reasons, but the worst is when payment fails. The next time the customer thinks of the website he will think "Great website, but I can't buy anything. What other ecommerce store offers that product and accepts my payment method?"
The Importance of Offering Local Payment Methods
Many cross-border businesses don't realize credit card payment solutions may only be optimal for highly banked nations. In some of the fastest growing economies, where expansion could lead to the highest ROI, many internet users are still unbanked; consequentially, they rely on cash payment methods. In Latin American countries, where there is a huge ecommerce consumer population such as Brazil, about 40-60% of the population remains unbanked or without access to an international credit card.
Brazil is an untapped ecommerce goldmine in Latin America. Brazilians are the most connected and buy frequently online; yet, only a third of cardholders can make international purchases with their credit card.
In Mexico, the second largest ecommerce market in Latin America, 71% of consumers abandon their shopping cart because the ecommerce store lacks more payment options.
The simplest and most effective method to increase ecommerce sales is: sell to international buyers in target growth markets. Offer the most relevant payment options for your growing markets, and you'll see significant growth in conversion rates, approval rates & churn; improve your overall ecommerce experience, and you'll be on your way to becoming an international ecommerce top seller. Implement the best practices below to optimize your ecommerce for higher international sales.
Best Practices for Increasing International Sales
#1 Provide Language Options
English is a very common second language in all parts of the world, but if you really want to increase your international sales translate your website (or your checkout page at the very least) to the dominant language in your target growth markets. Display flag symbols on your homepage to intuitively show that you offer translations in your target customer's language.
#2 Offer Alternative Payment Methods
Monetary cultures and financial institutions vary distinctively across continents. To grow sales in a particular region of the world, learn which methods local buyers prefer and use most. Don't shy away from providing cash payment options on your ecommerce (yes, it's possible).
#3 Be Active on Social Media
Social media is a marketing staple. Use different social media channels to target consumers in your target markets and to let them know that your website is translated for easier navigation or even better that they can pay using a popular, local method.
#4 Certify Your Ecommerce Website
Fraud is higher in just about every other part of the world besides the US. Hence, foreign buyers are more fraud conscious. Show them you can keep their sensitive information safe by getting your website SSL-Certified.
#5 Adjust Checkout Fields by Country
If you are shipping international, altering your address fields by country in a must for user experience. Let's say a customer lives in Brazil and wants to ship some shoes from Aliexpress to their home address in São Paulo. They get to the shipping information section in the checkout process but the zip code field is limited to only five characters. Consequently, they are unable to fill in the Brazilian zip code equivalent (CEP) which is about three numbers longer than US zip codes.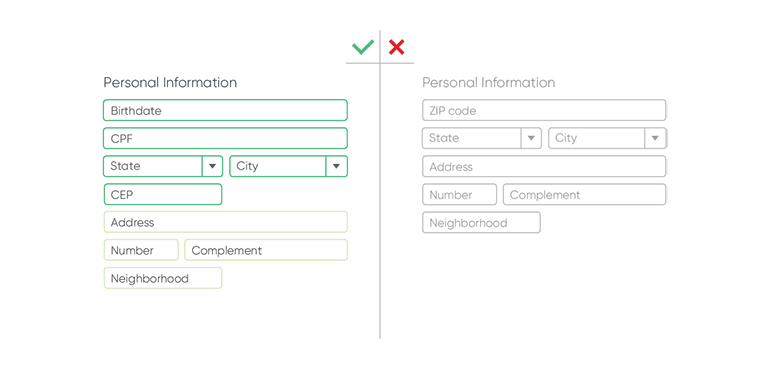 Ecommerce is nearly unlimited. By expanding your business on an international scale, you can significantly increase your sales. Although many ecommerce merchants think selling more is as simple as accepting more credit card brands, there is much more to preparing your ecommerce to accept and attract international buyers. Implementing some of these best practices will put your ecommerce on the right path to attracting more international customers to your website.
EBANX is a local payment processor in Latin America. We allow merchants to seamlessly integrate local solutions on their ecommerce website and to sell to millions of customers in the fastest growing emarkets in the world.