Dear traffic! You are the lifeblood of any Shopify store! But let's be honest, traffic, without conversion you are just a pretty number.
Most Shopify stores owners are obsessed with generating traffic. And while getting people to your site is crucial, turning browsers into buyers is what really matters.
We went on a mission to figure out the best Shopify hacks that will improve your conversions almost instantaneously.
In this article you will learn:
How to organically boost conversions and SEO of your Shopify store through product description videos
How to simplify your Shopify and beef up conversion rates
How to turn abandoned carts into sale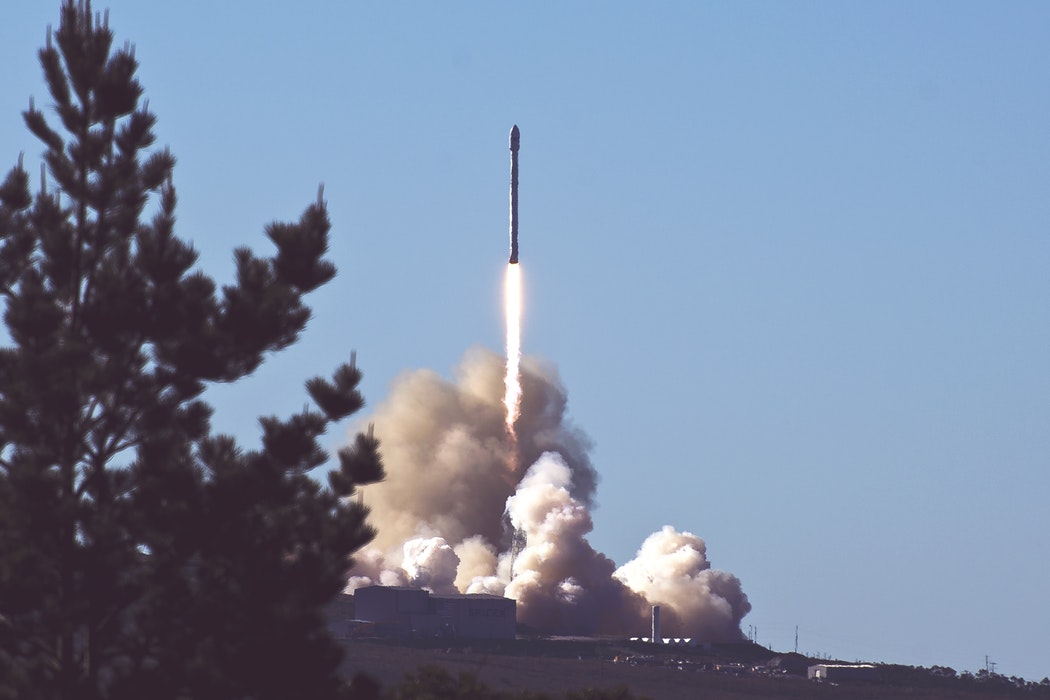 Turns out that boosting conversion rate is not a rocket science. Follow these simple yet bulletproof recommendations and your sales will increase tremendously.
Shopify Hacks to SkyRocket Your Conversions
1# Display Product Description Video
People Love Videos, So Does Google
There's no better way to convert browsers into buyers than showing them a product video. Period.
Let me ask you a question. When you scroll through a Shopify store, what grabs your attention the most? Is it a text? A picture? Or maybe a video? Well, I think you know the answer.
Videos are the champs in terms of winning your customer's attention. Because human eyes are naturally attracted to movement, the animated product description works like an attention-grabbing magnet.
Not only do videos catch attention, they keep it! Have you ever read each and every word of the product description? You don't, do you?
Well, here is the hard truth: most viewers retain only around 10% of the information they read. With videos, on the other hand, viewers retain 95% of a message, which makes it the most effective marketing communication tool out there.
Put shortly, if you want to engage your customers more, video is your weapon of choice.
Videos imitate that essential face-to-face in-person contact, they tell stories and they create emotions on a gut level. But, most importantly, product's description videos convert like crazy!

You see, people want to know how does your product look, taste, feel and smell. Ironically enough, your customers want to make their online shopping experience as similar to a traditional mall shopping as possible.
Yes, customers love product description videos. But the best part is that Google loves videos too! Using video on your product's page is a proven way to organically boost your shop's SEO.
Because Google displays the mix of text, images, videos and maps in search results, your properly optimized product videos have better chances to go hot.
Post your product description video on YouTube (which is a Google-owned platform), embed it into your Shopify, spice it up with a few relevant keywords and voilà – your page will start converting like crazy!
2# Include Reviews
Turn Your Customer Into Your Best Salesman
Your products are like your baby: you know and love every inch of it. That's why you might think that you are the best person in the whole world to sell it. But here comes the hard truth: you are not.
Believe it or not, that customer from the other part of the world who left you a 5-star review does a way better job than you, or even your marketing team, do selling your stuff.
One of the biggest downsides of online shopping for the customer is that they can't touch, smell, taste, hug, and try on the thing that they are buying. That's why it is so crucial for your potential customers to hear from someone who has been there and who has done that.
We call it a social proof, ladies and gentlemen! And boy, do reviews convert! Stats show, that adding reviews to your product page can increase sales by by 166%! Well that's impressive.
But not do reviews only convert, they can also improve SEO and drive the top quality organic traffic to your store.
It's a true virtuous cycle: more reviews = more traffic = more conversion = more reviews. Wow, that is certainly the math that we love!
Make reviews visible on your page to reassure your buyers in products' quality! Push your customer a bit to make that decision.
And don't worry if someone has left anything less than a 5-star review. In fact, this is what makes your business real! Your potential customers don't expect your reviews to be perfect. In fact, they might get a bit suspicious if you only display 5-star comments.
Speaking of leaving reviews, make sure that leaving a review on your Shopify page is as easy as pie (wow, that's a weird expression). To do that, simply choose from one of many Shopify review apps, such as Yotpo Reviews or Product Reviews Addon
3# Make It Easy For the Customer To Contact You
Your Customer is Always A Click Away
Exceptional customer service converts. That's is a proven fact.
Be there for your customers, help them, answer their questions, hold their hands through the entire shopping process. Ok, we might be a bit dramatic here.
But when visitors chose to contact you it means that they are on the fence about purchasing your product.
It is your chance to help them make that buying decision, so don't blow it.
Now, let me ask you a question. How can your potential customers contact you? Through a good old contact form on a website?
Well, guess what, the days when businesses were only communicating with customers through a contact form are far gone. Now people expect you to be present everywhere: on Google, Facebook, Twitter, Instagram, through email and by phone. It is called a multichannel customer service for a good reason.
Live chats are great for that matter too. An instant live chat talk while shopping kills two birds with one stone.
First of all, it gets the customer's questions answered promptly when the response is most needed. Second of all, it creates a personal touch that makes your visitor feel VIP-ish.
Besides, even if your potential clients don't use the chat, just seeing it makes your business more trustworthy.
Here is what we think about multiple channel customer support. In the fight for conversion and sales, having a top-notch customer service is your ultimate trump card.
Your goal as a Shopify store owner is to always be there for your customer to answer their questions, give them a peace of mind and convert them. Because, hey, this is what we all are here for.
4# Make The Shopping Process Simpler For A Customer
Simplify your Shopify
Do you know why Amazon is so freakishly successful? They made buying stuff online simple.
Just think about it: on Amazon, you are only one click away from making any purchase! And it sure works like a charm.
The process is super simple (or should we say mindless?). That eliminates
buying friction almost completely, so people tend to purchase more spontaneously. (Let's be honest, you did not really need that banana case holder, did you? But, somehow it ended up on your credit card).
Take a cue from Amazon and apply it to your store.
You wouldn't believe how many Shopify stores make their customers hussle when buying.
They add unnecessary steps, they ask customers a bunch of questions, they make them create profiles and log in with their dog's maiden name, and god forbid a postal code. Well, that's more than enough to turn a client away.
Don't make your buyers work hard when purchasing stuff from your store.
Instead, keep fields to the minimum or offer a guest checkout option, so your customers can buy the product in few clicks without having a second thought.
Speaking of second thoughts, it's common for customers to change their decision when being hit with unexpected shipping and handling costs. In fact, that is the number one reason for abandoned carts in Shopify stores!
Yes, that's a bummer. But guess what, this can be fixed too. For example, offering free shipping or at least a flat rate is a proven way to boost your store's conversion rates.
It's not likely that you have all of this issues on your Shopify page, but there is always room for improvement. Simply put, If you want to convert like a champ stick to the K.I.S.S. rule: Keep It Simple, Sweetie.
5# Send Abandoned Cart Recovery Emails
No One Is Abandoned By Shopify
Ok, so you've crafted a perfectly optimized Shopify store, a perfect customer came to your page, she found a perfect product at a perfect price there, placed it in a perfect cart and… then she left.
Ouch, abandoned shopping carts hurt and in a perfect world there wouldn't be any.
But don't give up on those who have abandoned their carts! These people are your warmest leads: they know your product, they survived all of the stages of a sales funnel, for God's sake, they almost bought your product. Now, they just need a little push to make a purchase happen.
You can do that by sending them a well-crafted abandoned cart email campaign.
And guess what, you can convert nearly ⅓ of clicked abandoned cart emails to a sale. Pretty impressive, right? Giving up this opportunity would mean giving up easy conversions.
Creating a recovery emails campaign (usually it consists of 2-3 emails) is not that hard. Make them simple, short yet convincible and your conversions will increase dramatically.
The first email can be sent right after a customer has abandoned a cart. You see, sometimes people can get distracted or have some internet issues. Sending an immediate follow-up email is a proven way to bring them back to a store page.
The second email should go out in a few days after a cart has been abandoned. You can send a last resort email in a week. For the better conversion, you can even throw a little incentive like a coupon or free shipping there.
Abandoned carts emails can do wonders bringing your warm leads back to a cart. Ignoring this opportunity means ignoring a great potential of reducing churn levels and increasing conversions.
Final Thoughts
Whether you have just started a Shopify store, or you are an experienced seller, improving conversion rates, we are all aiming for the same. Follow these simple Shopify hacks and your store will convert like a boss.
What are your conversion tricks? Let us know in the comments down below!