This August 15th, 2017 is a very special day for EBANX. On a day like this, four years ago, the Brazilian fintech was processing the first Boleto Bancário — a very traditional Brazilian cash payment method — for AliExpress in Brazil. It was a real game changer for the e-commerce's sales in the country: until that moment, Brazilians could only buy on AliExpress if they had an international credit card (that can process payments in foreign currencies), which was not — and still isn't — the reality of the majority of this consumers.
Since then, the online retail Chinese giant started to draw its path to become the international e-commerce that sells the most in Brazil. "AliExpress has an immense importance on EBANX's history and they know it. And they also acknowledge the importance of EBANX on their history as well, on reaching all of their Brazilian potential customers", says Alphonse Voigt, CEO of EBANX.

Considering that today only 19% of the Brazilian population owns an international credit card, it is possible to comprehend the real weight of this accomplishment: it means the possibility of reaching the 81% that cannot count on this payment method, or the ones that do own it, but prefer not using it to buy online, or even those who use it to buy on the internet, but are without credit. With EBANX, AliExpress — as well as several other merchants —  started offering Latin American local payment methods such as the Brazilian Boleto Bancário on their websites, allowing Latin Americans to pay the way they are used to for their online purchases.
And the partnership with AliExpress almost coincides with the very creation of EBANX, in 2012, when the partners Voigt, João Del Valle, CTO, and Wagner Ruiz, CFO, joined their knowledge to create this company that would cause a disruption in the payments sector, serving merchants from several countries and almost 23 million consumers in Brazil, Mexico, Colombia, Chile and Peru. "EBANX is shortening distances between Latin America and the whole world", adds Voigt.
It is such an impact that EBANX won the Pulo do Gato Endeavor prize in 2015, a prize in which companies that receive mentoring from the entity compete. The award take into account points such as the company's impact on society, growth potential, the entrepreneurial profile of the leaders and innovation.
The first boleto of a history
In addition to companies such as AliExpress and entities such as Endeavor, another equally important part of EBANX's history are the users — the Latin Americans that can buy more easily on international e-commerces because of EBANX.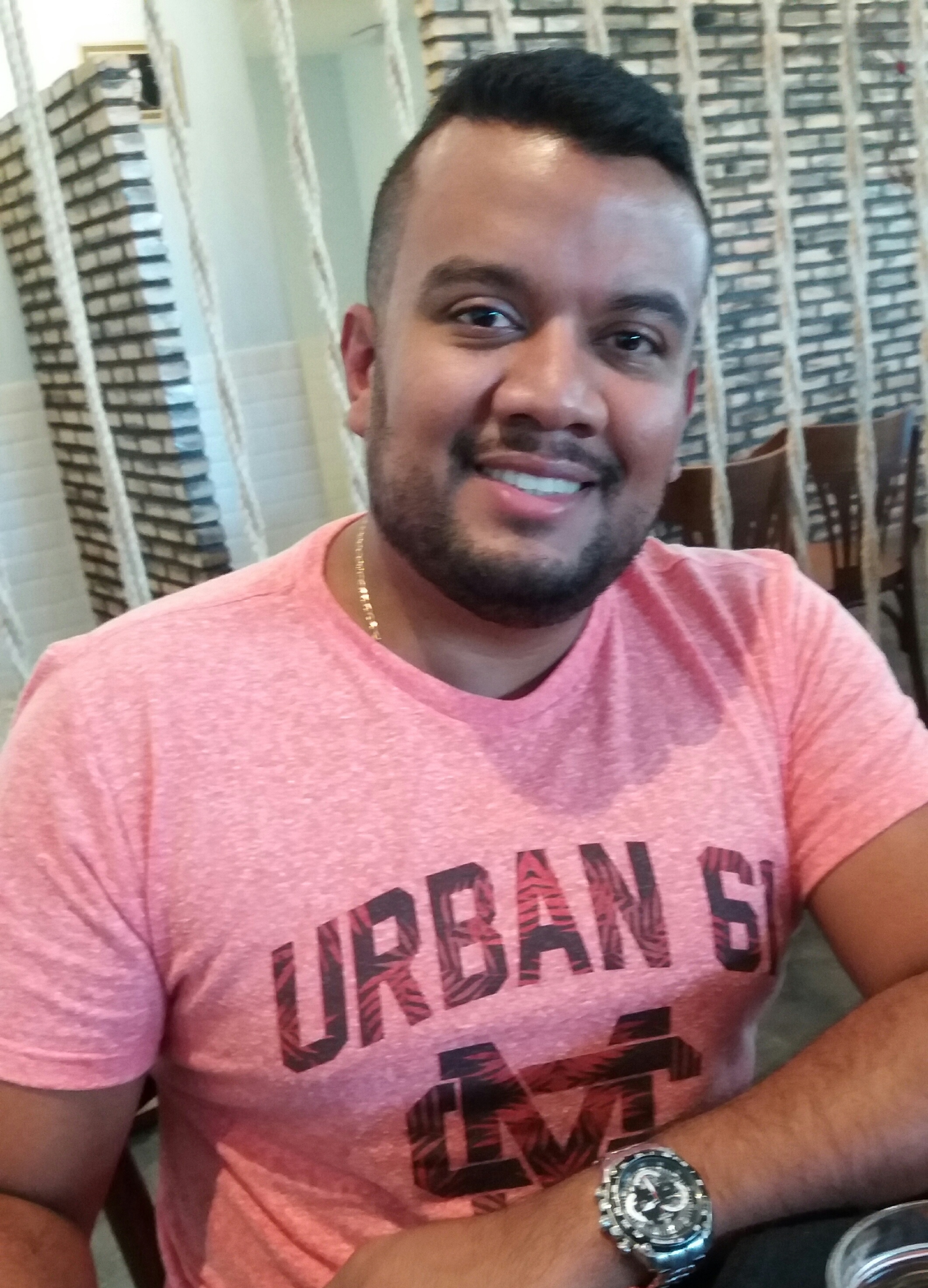 Thiago Henrique de Medeiros / Arquivo Pessoal
One of them is Thiago Henrique de Medeiros Roberto, a 27 years old secretary from Brasília, capital of Brazil. He was the first one to buy on AliExpress using the Boleto Bancário. On August 15th, 2013, he bought a watch on the e-commerce. Resisting time, the watch is still his favorite — matter of fact, he was using it at the moment he was giving this testimony to EBANX team.
Thiago was already an AliExpress' client, he had made numerous purchases, for himself and for his family, always of small and cheap items. But then he saw the watch on an ad. He got excited and apprehensive at the same time: although the dollar's exchange rate was low, it was a more expensive product than he was used to buy. And to complete the situation, he was lacking in balance on his credit card.
That was when he found out that he could pay for the watch on AliExpress using Boleto Bancário. "It was a surprise. I got scared at first, of paying it and then not having where to turn to if something went wrong", he remembers. "This is why I started reading about EBANX. When I realized it was a Brazilian company, I was calm", he says.
After the worrying was over, Thiago bought the watch. And then anxiety took over. "I had the post office's app that showed the package's way. I looked it every day to know where my order was. It was a big purchase, so I got a little worried, besides being anxious", tells.
In the end, everything was ok and after about 25 days the watch was on his hands — or better said, on his wrist. "I gave my work address as my delivery address and asked the guy in charge of mail at the company to tell me as soon as the package arrived. When the order arrived, I ran and opened as quickly as possible", he tells laughing. "Everything was in the right place".