Start requesting payments across Latin America. It's simple, no integration or red tape, take a look: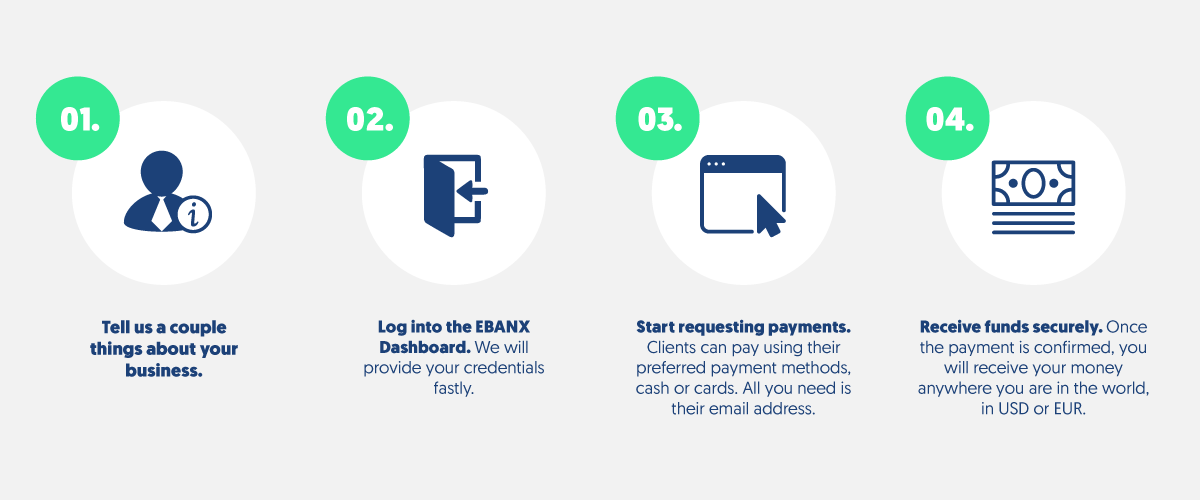 You can also start simulating payments now!
When you request a payment, your client will receive an email from EBANX/Your Store to generate the payment and instructions on how to pay it.
You or your client can choose among the most popular payment methods in the countries we currently process payments: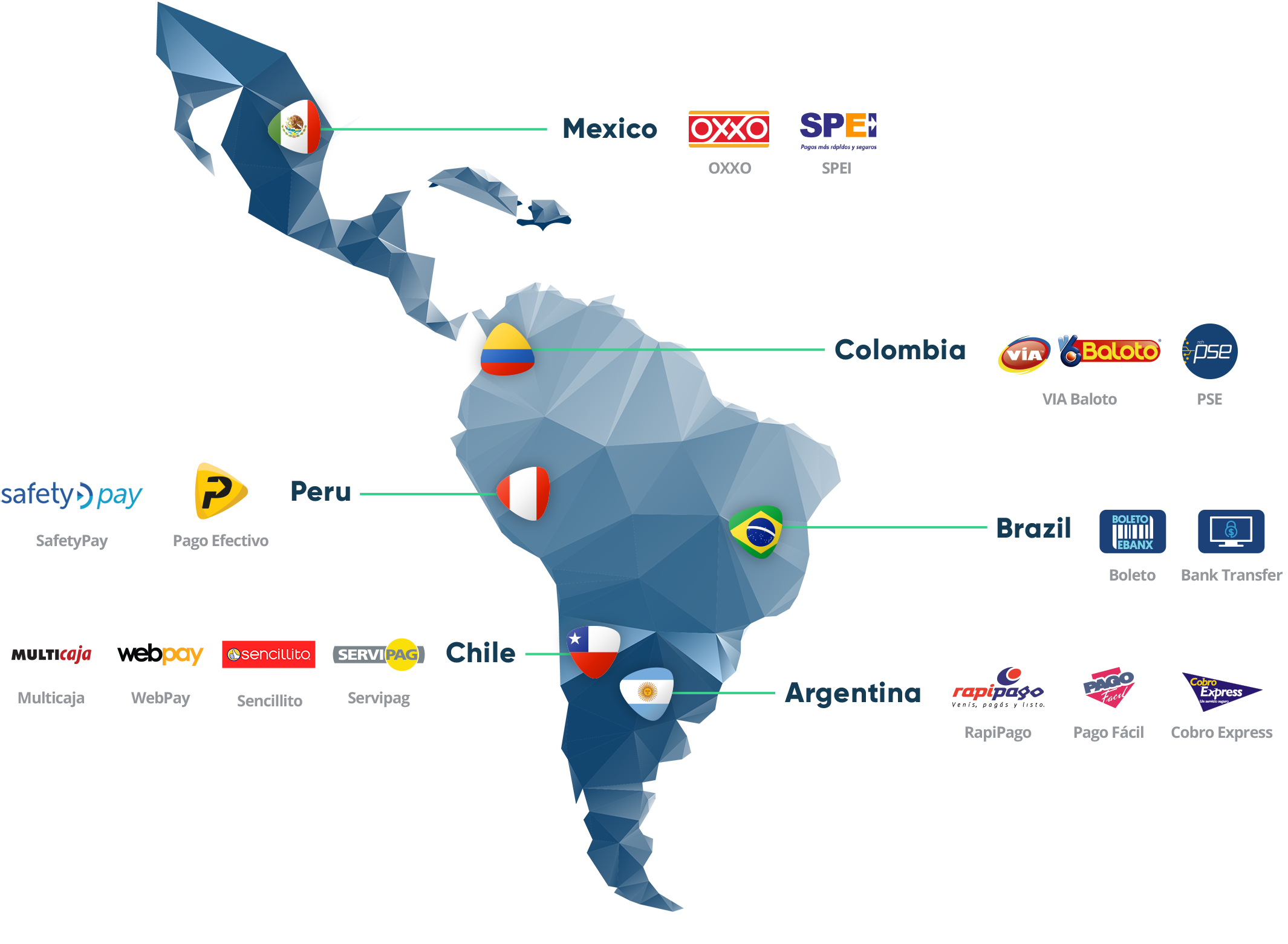 Learn more about payment trends in Brazil, Mexico, Colombia, Chile, Peru.
Once you send a payment request, the email is valid for 48 hrs, in that period, if your client does not pay, EBANX will send a very friendly reminder email about the pending payment.
You can track the status of a payment from your EBANX Dashboard. All your customers' sensitive information is highly protected. EBANX is PCI-certified.

In case you need to partially/fully refund a payment, you can do that directly from the EBANX Dashboard, and track the status of the refund. Our best-in-class customer support will handle it.
So, what are you waiting for?
EBANX has made selling in Latin America so simple. Almost as easy as the time you took to read this post.
hbspt.cta.load(2112879, 'cd730c6d-98da-4860-aad1-c2eee26c1f17', {});