Brazilian travelers are an interesting specimen. Those who are used to hosting global customers can easily distinguish Brazilian customers from any other.
They might be recognized when they hug and kiss retail consultants before leaving a store. Or maybe when they get too affectionate with tour guides way too soon. Or even when they insistently ask for discounts or try to pay a 30 dollar ticket entrance in installments on their credit card.
Still, spending about $ 1 billion per month with outbound tourism, Brazilian travelers can make excellent customers; we are about to prove that to you and teach you how your travel agency can reach them.
In this article, we will go through:
Brazilian shopping habits while traveling
the Brazilian way of doing things
how to overcome the language barrier
the impact of the money currency and exchange rates on tourists
how to sell more tours and tickets by offering Brazilians favorite payment methods
If you wish to sell tourism packages to Brazilian travelers, this guide is for you. Keep reading and let's make more sales!
5 things you need to know about Brazilian travelers in the US
We must say this: Brazilian travelers absolutely love the US, particularly the American way of living" so insistently sold through movies and TV shows.
Brazilians consume a lot of American culture on a day-to-day basis and when they travel to the US they want to make the most out of their experience.
Their favorite tours? Shopping in outlets in Miami or spending several days in a row in amusement parks, taking city guides and visiting touristic landmarks.
Here's what you need to know to take full advantage of the Brazilian traveling hype!
1. The need for a shopping spree when traveling abroad
Brazil is a very expensive country to live at and so are many cities around the world like Melbourne, London and Paris to name a few. Yet, the average wage in Brazil changes a little bit the perspective on what "expensive" means. In other words, buying foreign goods can be a luxury habit for most Brazilians.
The taxation on imported products and the cost of importation increases the price of this sort of goods in Brazil. Thus, some product categories become especially expensive for Brazilian shoppers, such as clothing and electronics.
But, even locally made clothing remain expensive at the country due to the cost of producing on smaller scale. That can make local brands' price even higher than multinational fashion brands', like Zara, for instance.
For all that, Brazilians take shopping sprees seriously when they travel to the United States. Despite the currency exchange and the devaluation of Brazilian Real in relation to US Dollars, it is still an advantage to shop in the US.
This motivates Brazilian tourists to take on tireless shopping sprees across shopping malls and discount outlets whenever they manage to escape the country.
Brazilian first-time moms often travel to the US – mostly New York, Orlando and Miami – to purchase all the baby stuff they will need. From baby clothes to baby trolleys, baby monitors and everything else in-between.
But, why? Is it really worth the travel?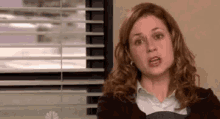 Yup. Even if you add up the currency exchange, local taxes, international banking fees, cost with accommodation and flights (phew!) it is still cheaper for Brazilian moms to prepare for their baby's arrival in Miami than in Sao Paulo.
Since they have been practicing this for generations, Brazilian tourists are professional shoppers. They know whether they should rent a car or take the bus to go shopping as well as they know how many shopping outlets they can fit in one day.
The first thing they usually do when arriving at a shopping mall is asking for the discount magazine. And, if they don't bring a travel bag along, rest assure that this will be the very first thing they will purchase to carry all their shopping bags.
Quick tip: Handing out a reusable eco shopping bag with your logo as a freebie might be a good a idea!
By the time they reach the shopping center, the Brazilian shopper will probably have a list made of things they must do during their trip. Also, they might have already researched prices and product description across the web to ensure they will get the best deal.
2. The Brazilian way of doing things
Jeitinho Brasileiro (or 'the Brazilian way' in free translation), is a pejorative wording to distinguish the way that Brazilians do business, and every other thing, really. But don't let the word 'pejorative' fool you, as many Brazilians are proud of their Brazilian-like behavior.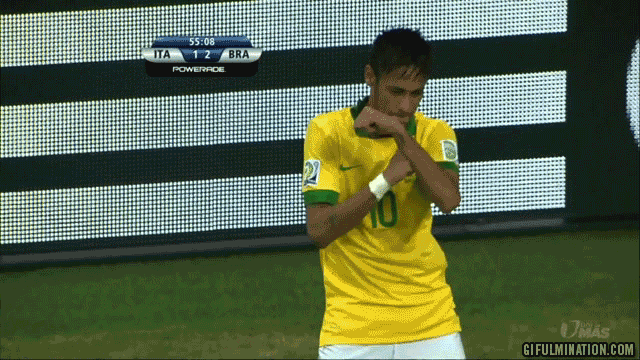 An example of this is the fact that Brazilian people are used to find out ways to get further discounts. Even if that means being super nice with the salesperson and offering extra smiles in exchange for a smaller price tag.
Following the same line of reasoning, many Brazilians wouldn't think twice before pretending not to speak a foreign language. Specially if that allows to skip the queue or pay a half entrance ticket to a concert or an amusement park, even when they aren't entitled to.
That doesn't mean that Brazilians are bad people. Even the ones that make use of the 'Brazilian way' can be really nice fellas. This is just something that is taught to them from birth.
They say that it is mandatory to learn how to handle things the Brazilian way in order to make a living in Brazil given its taxation, red tape and poor financial conditions.
3. The language barrier
First of all, different from most Latin American countries, Brazilians' official language is not Spanish, but Portuguese.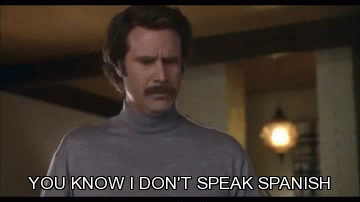 Second of all, the majority of Brazilians doesn't speak a second language. Sure, you will come across Brazilian tourists that can communicate in proper, fluent English, but those are rare.
A big part of them will speak an average English with many grammar mistakes, and the majority of Brazilian tourists will use gestures and occasionally some words in English to try to communicate.
You will also see many Brazilians that risk their best 'portunhol' efforts – which is an unofficial and not-so-subtle marriage between Portuguese and Spanish.
In saying that, you will want to have people on your team that are able to communicate in Portuguese. That if you wish to handle Brazilian shoppers the best way.
And, if you're selling tours and tickets, you must be able to explain in their language everything that is included in what they're paying for.
Having people on your team able to communicate in Portuguese will increase customer's trust.
Another tip here is having a Portuguese version of your website. Making the first contact in their language will show your customer that you will be able to easily communicate once they arrive at your booth.
4. The money currency and the (feared) exchange rates
The Brazilian Real
The Brazilian currency is the Brazilian Real (BRL), which is not the most valuable money in the globe. Brazilians tend to do an extensive research on US dollars variation to know when is the best time for them to buy USD for their trip.
Banks in Brazil offer services such as pre-paid credit and debit card on the local currency of the country the traveler is traveling to, and they promise to offer low tax on money exchange.
As the USD is relatively higher than the BRL, small fees such as a U$ 2.00 for cash withdrawal can become a large expense to Brazilian tourists, especially as many travelers need to withdraw money more than once during a trip.
Credit card use during the trip
Making payments using the credit card can also offer some risks to Brazilian travelers. The money conversion rate used to charge the customer in BRL is equal to that on the day of the end of the credit card period.
Yet, the dollar variation can be risky for Brazilians at times of uncertain economy and politics, and there is a risk that by the time you receive your credit card bill, the goods you purchased a few weels ago turn out to be more expensive than you anticipated.
Also, for each one of those transactions (money withdraw and credit card shopping) there's a rather high extra fee called IOF that is the Tax for Financial Operations. For pre-paid cards and credit cards the IOF is 6.38%.
Turning the exchange rates problem to your advantage
Exchange rates are, by far, one of the most problematic things when selling to foreign travelers. Tourists will always look for the farest fees, and when it comes to payment, most travel agencies only accept payments made through PaylPal, Western Union and Transfer Wise, which are not that popular in Latin America.
With all that in mind, you can get why selling tours and packages before the trip can be such a good deal both for you, the merchant, and your customer:
By purchasing tourism services before traveling, Brazilian customers won't have to worry about all those exchange rates during their vacation time. Plus, they will save a lot of time not having to look for the merchant with the best cost benefit, they will already have you!
And you, well, by selling packages in advance and receiving the money before the trip, you can guarantee your profits for the season.
Nevertheless, you have to know how to sell these packages. And that includes offering the payment methods your customers are used with.
This leads us to the 5th and last topic on Brazilian travelers' habits.
5. The payment difficulty (and how to overcome it)
Given the devalued currency, high fees and taxation on international shopping and low spending limit, you may want to explore options that go beyond international credit card purchases.
So, how can you reach 100% of interested Brazilian travelers? By offering local payment methods.
Here are some of the most popular solutions:
Domestic Credit Cards
However high are credit card fees, it is important to outline that credit card penetration in Brazil is low. In addition to that, a large percentage of the approved credit cards is restricted to purchases made in Brazil, and don't allow overseas shopping.
But, all is not lost. You can unlock the full potential of credit cards by accepting local credit cards. 
With the help of a local company that offers an end-to-end payment solution and that partners with local acquirers, you can accept all the credit cards in Brazil, both domestic and international, increasing your approval rates.
Understand more about local acquiring in Brazil here.
Monthly Installments
In Brazil, customers can pay for high-ticket items by credit card monthly installments, with or without interest. Some stores even allow purchases of any value to be paid in up to 10 installments, doesn't matter if you're buying a 30 BRL t-shirt or going on a 3,000 BRL shopping spree.
This can definitely help you increase your ATV (Average Transaction Value) and tickets/tours per transaction.
In other words, if you wish to attract Brazilian travelers as target customers, you will want to offer ways of purchasing tours and tickets by paying with installments.
For most Brazilians, this is the only way they can afford to go on vacations without compromising their monthly budget.
Read this article on installments for a better notion on how it works.
Cash/voucher payments (Boleto Bancário)
To make it even more complicated, those who are able to shop internationally with their credit card can have low credit limit. And that might reduce their spending possibilities.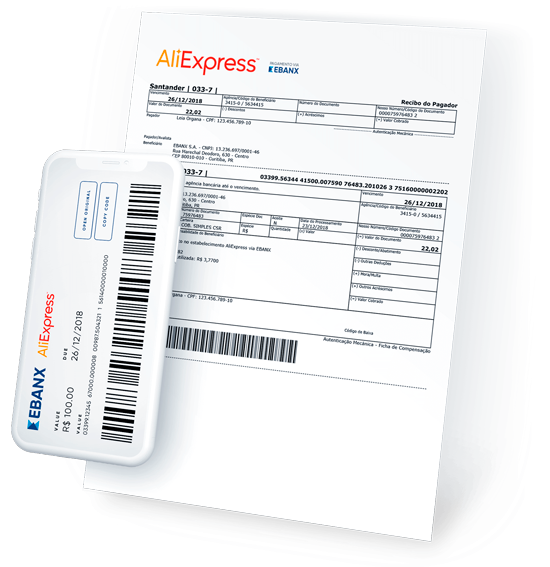 A sample of the EBANX boleto
An option for that is accepting payments made via cash/voucher. The most popular payment of this kind in Brazil is the Boleto Bancário. This is one of the most popular way to offer Brazilian shoppers an easy option for their purchases, as the customer generates a barcode and, only after the payment is confirmed, you need to release or send the product. 
Customers don't need to have pre-approved credit or a clean record to shop via boleto bancário.
However, the best solution is to make use of a local payment processor that can overcome all the difficulties that Brazilian shoppers face when traveling to the United States, and the American merchants face when selling to Brazilians.
In this article we dive deeper into the payment options in Brazil.
Summing up
"Don't sell services; sell solutions". You probably heard that line before, and that is essentially what distinguishes a successful business from a failure. To understand your customers pain points and how you can help them achieve what they are looking for is crucial.
Brazilian travelers can be a great opportunity for your business to grow, so don't waste more time; the time to reach them is now.