Over the past decade or two, the trend of learning English as Second Language has skyrocketed dramatically. Now the ESL industry generates billions of dollars every year, and it does not show any signs of slowing down in the nearest future.
For those holding any doubt about how popular English is, here are some impressive numbers to consider.
More than 50 countries out of the world 196 states have English as their first language. Around 1.5 billion people speak English around the globe. Another billion is in the process of learning it.
Will you make this number even bigger by recruiting international students from all over the world to your school?
We went on a mission to help you figure out where you should be looking for your potential ESL business leads and why.
Keep reading to learn:
– What are the Top 10 Countries to recruit International Students from?
– Why should you recruit International Students from these emerging markets?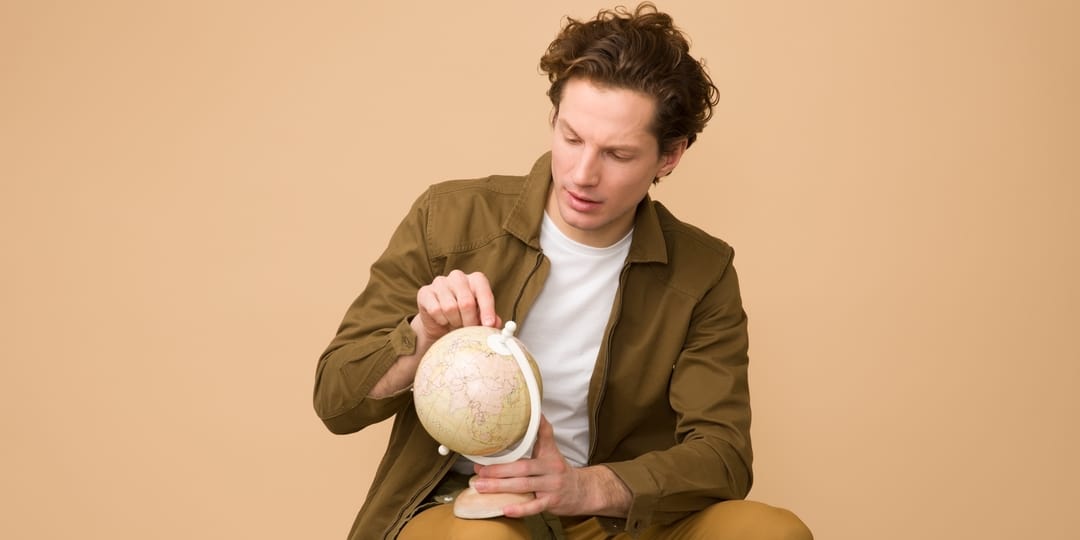 Top 10 Countries for International Student Recruitment
1. China
Being the most populous nation in the world, China predictably is the biggest market to recruit ESL student from.
How many people are learning English in China now? Very many. According to our conservative estimations, 544,500 Chinese students studied abroad in 2017.
With a growing economy and a nationwide obsession with English and Western Culture, Chinese ESL market is expected to rise even more.
Education experts predict that in 2018 the number of Chinese students studying abroad will increase by approximately 80,000 to 100,000, and 50 000-100 000 of these students will be undergoing ESL schools and skills trainings.
China is indeed a market that could not be overlooked by international ESL schools and travel agencies.
2. Brazil
The land of carnivals and soccer is another hot market for International Student Recruitment. Being the world's fifth largest country, Brazil is also the leader among the Latin American nations in terms of overseas enrollments.
Brazil's strong economy, large population and the incentives offered by the local government, make this market very attractive for international ESL businesses.
According to the Brazilian Educational and Language Travel Association, Brazil's study abroad market increased by 14% over 2016. This represents approximately 247,000 students studying overseas, and the number is projected to grow over the next few years.
Another factor that contributes into Brazilian education mobility being on the rise, is undoubtedly a local ESL market. The language teaching system in Brazil is a bit underdeveloped in compare to States, Canada, or Europe, therefore the vast majority of Brazilian international students are primarily interested in language studying opportunities.
Young Brazilians view ESL courses as a strong investment in their future career, and they are sure willing to pay for a top-notch ESL education.
3. Vietnam
The fact that Vietnam has a great ESL recruiting potential comes as a surprise to many ESL schools owners.
Speaking of coming as a surprise, did you know that this Asian state is the eighth-ranked ESL market in the world? According to Vietnam's official government data, in 2017 over 130.000 Vietnamese citizens were studying overseas.
With the steady economic development and rapidly growing middle class, more Vietnamese parents will be able to send their children to study abroad.
In fact, most Vietnamese students are self-funded or funded by their families. For that reason, they choose affordable private ESL schools over high-end university ESL classes. That gives small English businesses a huge competitive advantage.
3. South Korea
South Korea has the world's fourth highest number of students pursuing an overseas education. According to Unesco Global Flow of Tertiary-Level Students, the number of Korean students studying abroad is 108,608.
As impressive as this number is, it might drop a bit in the nearest future. Recently South Korea decided to become an Asian international students hub itself, and it sure succeeded.
Not only does the new education development strategy attract talent from all over the world, but it also helps retain Korean students in Korea.
However, despite the fact that more and more South Koreans prefer to get a degree from home, South Korea still stays one of the biggest markets for International English Second Language Student Recruitment.
And this trend will surely not change in the nearest future. Korean English learning system is known to be very ineffective and conservative. In search of good English Course Koreans head (and will be heading) overseas.
4. Indonesia
Another emerging country to recruit international students from is Indonesia. This Southeast Asian state is one of the fastest developing economies in the world.
Being one of the world's top 20 economies, Indonesia is projected to be among the top 10 by the year 2030.
Naturally, the booming economy calls for education development, and that sure includes overseas ESL education. According to Unesco Global Flow of Tertiary-Level Students, 46,200 Indonesian learners are currently studying overseas.
And the fast-growing trend of studying abroad does not show any signs of stopping. In fact, 81% of Indonesian teens consider studying abroad at some point. That's the statistic that can't be ignored by ESL school owners. After all, if there is a will, there's a way.
6. Mexico
Another emerging Latin American market for international Student Recruitment is Mexico.
Just like in Brazil, Mexican student mobility primarily focuses on an English learning.
Approximately 30,600 Mexican students are currently studying overseas and the number grows on average by 1,500 students annually.
Ever increasing number of Mexican students going overseas is partially encouraged by the scholarships that are provided by local government.
For now, US remains a primary destination for ESL students from Mexico. However, the US politic might affect Mexican education preferences in the nearest future.
On the other hand, since Canada and Europe eased visa requirements for Mexican, the numbers of Mexican overseas learners in these countries are expected to grow rapidly.
7. Saudi Arabia
One of the biggest ESL markets for international Student Recruitment in the Arab world is definitely a Saudi Arabia.
In 2005 Saudi Government launched the scholarship program, that covered all of the studying-related expenses, including tuition fee.
The program boosted the numbers of overseas-trained Saudi students dramatically. As of 2017, the total number of Saudi students abroad were 114,518.
Most of the Saudi Arabian students are enrolled at U.S. colleges, universities and private educational institution. On average, the US get 60,000 new Saudi Arabia enrollments annually, which makes Saudians the fourth most significant group of international students in the U.S.
Although, the numbers of overseas enrollments started dropping a bit, ever since their Government cut the scholarship budget a bit.
However, even though the amount of the graduate program enrollments might decrease, the recent scholarships change will not affect the amount of ESL School enrollments.
8. Italy
Being one of the most desired destinations for international students, Italy also generously "supplies" the world with Italian students.
In 2014 alone, there were 47,998 Italians who studied abroad. The primary purpose of their abroad studies is, of course, the language learning.
No wonder, that Great Britain is the top destination for Italian students to go to. English-speaking USA and Canada also made it to the top of Italian most desired places for Italians to study.
Besides, despite the economic recovery, a lot of young Italians are still leaving the country in search of better career opportunities. That must be the reason why educational tourism is so prevalently popular in the state of Pizza and pasta.
9. Poland
Another famous European country for International Student Recruitment is Poland.
Being quite an international student hub itself (in 2017 Poland "hosted" over 50 000 students from all over the world), Poland is sure used to sending its own students abroad too.
Last year alone the total number of Polish international students studying abroad was 24,135. The vast majority of them went to Germany, the UK, France and the US for language programs.
Even though, English is a mandatory subject for all Polish secondary school students, the quality of the education often is not that good. Just like in Russia, the Soviet Union educational influence is to be blamed for that.
Therefore for a generation of young Poles, travelling abroad is still often the best option to boost their English.
10. Russia
According to Unesco, the total number of mobile Russian students abroad is now around 60,000.
Experts predict, that along with the growing tuition fee in Russian educational institutions, the number of local students going abroad will increase too.
For graduate degree studies, young Russians prefer to go to Central European and Eastern European countries like the Czech Republic, France, Italy or Poland.
Yet graduate studies are very popular in the biggest country in the world, language learning is still the primary reasons why young Russian go to study abroad. For that reasons, the United States, Great Britain, Canada and Germany are among the most desired educational tourism destinations for Russians.
Recently, however, expensive overseas studies became less affordable for Russians because of the Ruble fluctuation. Therefore, if you can offer good quality ESL services on a budget, you will be ahead of the curve with the Russian market.
Final thoughts
The language of business, the language of travel, the language science, academic and entertainment. English learning is taking over the world, and it does not show signs of stopping.
With over 1.5 billion learners all around the globe, the demand for top-notch ESL services is higher than ever. Especially in emerging markets listed above.
Which one of these top 10 Countries for International Student Recruitment do you find most promising for your ESL business? Let us know in the comments down below!