There's no better way to learn a language than immersing yourself into a culture you know nothing about.
Study english abroad is a dream to millions of people around the world. There's no doubt this is the most efficient way to kick-start your second language knowledge. When you live abroad, you're not only learning inside the classroom, but also walking around the city, talking to people or even grocery shopping.
In a country where the tourism industry is booming, all eyes are on Brazil and Latin America. To have english proficiency is one of the golden tickets to get a high-paying job. Brazilians are using english in many fields such as business, advertising and of course tourism, besides its fast-growing interest in the US.
However, it's still not that common to see many Brazilians that are fluent in English. In 2015, according to the British Council, only around 5% of the population claimed to be able to speak the language and less than 1% to be fluent in it.
However, little by little this reality is shifting.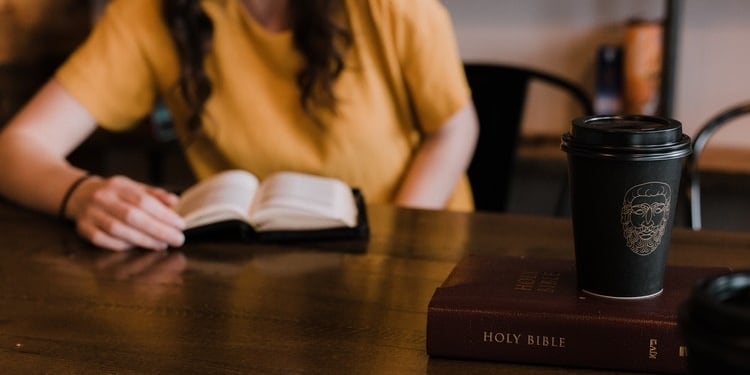 Brazilians Want to Study English Abroad
In 2016 alone, the amount of Brazilian students moving to other countries to learn a new language grew 14%.
This makes around 247.000 Brazilians that went study abroad or that are still studying in another country, spending something around USD 2.2 billion while improving their education. Per student, you can get an average paying ticket of USD 8,000.
Those students might decide to stay abroad or not. Most of them return to their families and home country, getting one of the many jobs available to those who are fluent in a second or third language in Brazil.
Even though many international students are still going abroad only for short-term studies, staying between two to three months, from 2016 we've been seeing a growth of nearly 7% for long-term studies abroad. They're focused on one year studies or more. Another important note to consider? The vast majority of students (82%) were fully or partially self-funded in the same year.
One of the main reasons for this growth of students going abroad and staying longer than before is that Brazil is experiencing an economic slowdown. This makes the idea of studying in another country even more attractive to people who can afford it.
Brazilians are interested in experiencing life in another country while studying. They want to live new experiences, learn how to talk and work in a different language, and more than ever before, they have the money and the willingness to do so.
When Brazilians decide to go abroad to study, however, where do they go?
Canada is the first place brazilians go to study english abroad
During the first semester of 2018, Canada was the number one destination for Brazilians who want to learn english. The data comes from the Brazilian Educational and Language Travel Association, after surveying 89 Brazilian travel agencies. It's not, by any means, a surprise. This is the 5th time in a row that Canada leads the ranking.
"According to UBC political-science PhD candidate and Liu Institute scholar Deborah Barros Leal Farias, the reasons include: relatively easy access to Canadian visas; cheap program prices; and fewer culture clashes when compared to the U.S., among other reasons."
Canada has a fairly easy process for Brazilians to get their visa situation sorted out. The country is safe, people are friendly, and compared to places such as London, it's not that expensive. Toronto and Vancouver are one of two main destinations for Brazilian students.
Another important factor is that the culture in Canada, especially in Vancouver, is very multicultural. Brazilians can maintain and share their culture without any problem while living there.
According to what some Brazilian travel agents have reported, the leading factors that guide a client to decide over a city include: exchange rate, quality of life, cultural differences and how easy it is to acquire a visa.
Canada makes the whole process easy for Brazilians.
Australia
In a different continent, with different people, we can also feel like home. That's how a lot of Brazilians that emigrated to Australia usually feel like. Australia is another destination where Brazilians students thrive and fall in love with.
Sydney is the city that gets the biggest amount of Brazilian students around the continent.
This happens mainly due to their language exchange programs called ELICOS – English Language Intensive Courses for Overseas Students.
Brazil is the largest market in Latin America applying to the program and this can open many doors to the best universities around the country afterwards.
Australia has a similar weather than what we experience in many parts of Brazil, it's one of safest countries to live and study and, such as Canada, is extremely diverse, having more than 100 different nationalities living in harmony among Aussies.
Perfect to feel like home!
United States of America
The United States of America is also a country where lots of Brazilian students consider when studying english abroad.
According to the Open Doors Report on International Educational Exchange, issued in 2017, Brazil is the 10th country in the world that sends the biggest amount of students to the United States.
Between 2016 and 2017, the total number of international students in the US reached a high of 1.08 million students, being 13,000 from Brazil.
Which cities do they choose?
New York, one of the most cosmopolitan cities in the world, does not intimidate Brazilians who want to improve their English and live the American Dream for a little while.
New York is one of the most relevant places for Brazilian students who love big, cosmopolitan cities.
But the US offers many other options as well.
Right after New York, Brazilians are also focusing on lots of places around the west coast. The whole region around California is really attractive to Brazilians due to the good weather, but places such as Los Angeles, San Diego and San Francisco are always top of mind.
Ireland
If there's one country in Europe where you can see the biggest amount of Brazilian students together, this place is absolutely Ireland. Even though the country is not the #1 top destination for Brazilian students, it's crazy to see how many Brazilians you can see living and studying in Dublin, its capital.
Brazilians are the main nationality outside of the EU that are heading to Ireland to study. Nowadays, for example, there are about 10.000 Brazilians studying in Ireland. Right after Brazil, the biggest amount of students come from China, having a bit more than 3.000 students around the country.
But why is that?
Ireland has a booming economy, beautiful landscapes and one of the friendliest people in the world. As a Brazilian, it's fairly easy to get a student visa and not that complicated if you decide to stay a bit longer and work there as well. Dublin is a small capital with everything you might need that a big city can provide, with the benefit that you still feel in a small, cozy place.
Even though the conversion from Brazilian Reais to Euro might be tricky, it's still much cheaper to live in Ireland than in New York or London.
New Zealand
One of the main reasons students are deciding to go to New Zealand to study english abroad is because of their visa. New Zealand issues a type of visa that allows students to study abroad while working part-time. This makes things much easier for those who come from a place where their currency is not that strong, such as Brazilian Reais.
The country is one of the top destinations for Brazilians that would like to study english abroad. Together with the fact that you can work as well, the country becomes a no-brainer to lots of students.
In New Zealand, Brazilians that have an english course longer than 14 weeks with a workload of 20 hours per week, are allowed to work 20 hours a week as well. During school holidays, you can work as much as you decide, allowing people to support their studies while still living abroad.
This is one of the reasons why Brazilians are going to New Zealand not only to study english abroad, but also to boost their CV. They apply for different universities or even to get a PhD in order to receive great higher education in the country.
Final Thoughts
Even though Brazil doesn't teach english in every school, Brazilians are aware that opportunity is out there for those who are fluent in more than just a single language.
Over the course of the years, many language learning initiatives have emerged in different levels around Brazil, but the experience of living abroad to study is a one in a lifetime opportunity that Brazilians are keen to live.
English is the most spoken western language in the world. In a country where just a few people are able to speak a second language, this is a huge advantage in order to boost your CV.
If a Brazilian wants to learn how to speak proper English in Brazil, public initiatives are not going to help much. After all, people will need to head to private schools. Instead of investing a simple class once or twice a week, however, many middle to high class Brazilians prefer to move abroad.
This way they can immerse themselves in a new culture, learn new habits, make friends and really live their lives in another language. There's no better way to learn.
Brazilians are ready to take the world by studying english abroad.
What are your thoughts on that and how can you use this in your benefit?
Sign-up for our newsletter.
Get the most relevant info on ecommerce.